Tooth Whitening
Tooth whitening's ability to transform the appearance of teeth and create a brighter, whiter smile has made it one of the most requested treatments from both younger and older patients. It's a great way to boost your confidence for everyday or a special occasion.
At Beechcroft Dental we use Boutique Whitening as our chosen home-based method of teeth whitening. Teeth whitening can be a stand-alone treatment or part of a restorative treatment combined with teeth straightening or a smile makeover.

Why choose Boutique Whitening?
Boutique Whitening is a market leader when it comes to home-based tooth whitening and is designed for use under professional supervision with your dentist. Its advanced formula is also gentle on sensitive teeth.
What does the treatment involve?
Once it has been decided that it is a suitable treatment for you then a simple scan of your teeth will be taken so that customised dental trays can be created. When they are ready you will be invited to a second appointment and given the trays along with instruction from your dentist on how to use the gels provided.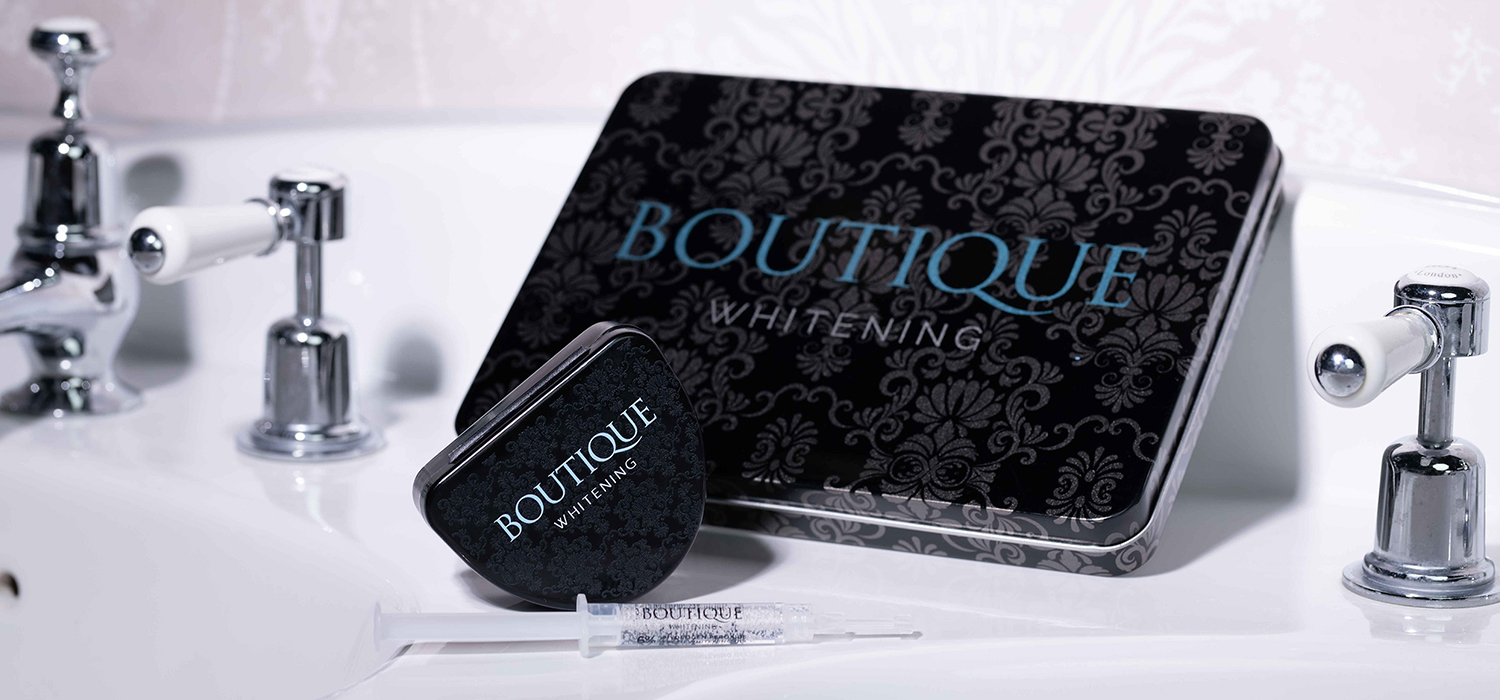 How long will it take?
The treatment usually takes about two weeks to achieve the desired result and you will attend a review appointment to check on the final result and that you are happy with your beautiful, new white smile.
Back to Cosmetic Dentistry